B. Clay Sizemore, MD, FACC, FSCAI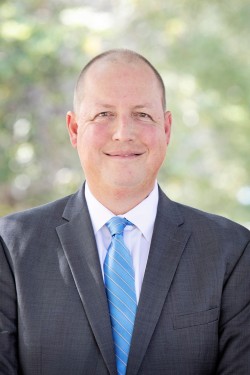 B. Clay Sizemore, MD, FACC, FSCAI
---
About:
Clay Sizemore, M.D. received his BS in Biology from Florida State University, Tallahassee, FL and moved on to earn his medical degree from the University of Florida College of Medicine, Gainesville, FL. in 2000. He completed his Internal Medicine Residency at the University of Virginia and his Cardiovascular Fellowship at the University of Florida where he was named Chief Fellow in 2006. He completed his Interventional Cardiovascular Fellowship in 2007.
Dr. Sizemore has been practicing cardiology for over 13 years and has been serving in Thomasville, Georgia since 2010. He is board certified in Internal Medicine and Cardiovascular Diseases with subspecialty certification in Interventional Cardiology. Dr. Sizemore is recognized as a Fellow in both the American College of Cardiology and the Society of Cardiovascular Angiography and Intervention. He was first called to a career in medicine, when as a young boy, he watched his grandfather suffer from the consequences of ischemic heart disease. His daily mission is to compassionately impact the lives of his patients and community in a way that is true to his faith.
As a fellowship trained Interventional Cardiologist, he has significant experience in all aspects of coronary intervention including the management of acute myocardial infarction, cardiogenic shock, chest -pain, and heart failure. He is also a skilled peripheral vascular operator with advanced training in minimally invasive techniques to treat carotid artery disease, aortic aneurysm, and claudication (leg pain). He is particularly passionate about limb salvage and amputation prevention. Dr. Sizemore has participated in multiple clinical trials as principle investigotor as well as sub investigator. He has authored multiple journal articles and book chapters.
Dr. Sizemore believes Cardiovascular Consultants is unique in how it provides state of the art cardiovascular care. The team-based structure creates the ability to engage patients on multiple levels so that needs can be addressed in a timely and efficient manner. While the cardiologists remain central to the care process, the addition of medical assistants, nurses, and in particular, Advanced Practice Practitioners allows for more ready access to the care patients need as they need it.
His hobbies and interests revolve around spending time with his wife and two sons. They enjoy traveling as well as playing golf and saltwater fishing. Dr. Sizemore helped launch the Hub Church in Thomasville where he is an active member of the Vashti Missional Community.
---
Medical School
University of Florida College of Medicine
Other
Florida State University Program in Medical Sciences
Bachelors
Florida State University Biology (cum laude)
Internship
University of Virginia Internal Medicine
Residency
University of Virginia Internal Medicine
Fellowship
University of Florida Cardiovascular Medicine (Chief Fellow)
Fellowship
University of Florida Cardiovascular Medicine - Interventional
Cardiovascular Disease
Board Certified, American Board of Internal Medicine
Interventional Cardiology
Board Certified, American Board of Internal Medicine