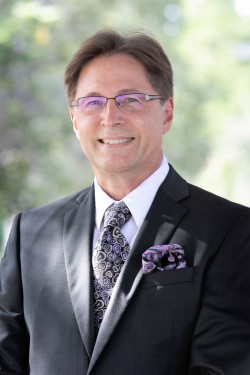 James S. Karas, MD, FACC
---
About:
James S. Karas, M.D., earned his BS in Biology from Wayne State University in Detroit, Michigan and then received his medical degree also from Wayne State University in 1982. He completed his Internal Medicine Residency at St. Joseph Mercy Hospital, Ann Arbor, MI in 1990 and returned to Wayne State University in Detroit where he completed his Cardiovascular Fellowship in 1993.
Dr. Karas is board certified in Internal Medicine and Cardiovascular Disease and is a Member of the American College of Physicians. He is recognized as a Fellow of the American College of Cardiology and has served as an Associate Clinical Professor of Medicine at the Florida State University School of Medicine for 10 years. He has been a Board member and participated in various committees at Archbold Medical Center.
Dr. Karas performs a full range of noninvasive cardiovascular testing and has special interests in Arrhythmia management, congestive heart failure and vascular heart disease. After 28 years of practice, Dr. Karas remains committed to providing an experienced, informed, and compassionate level of care to patients with all varieties of cardiovascular disease. He hopes patients will not leave the office with unanswered questions. As well as serving patients in Thomasville, Dr. Karas sees patients at specialty clinics in Bainbridge, Cairo and Quitman.
Since joining Cardiovascular Consultants in 1993, he appreciates the diverse range of age, experience and cultural backgrounds of the providers in the practice along with the common vision of providing outstanding patient care. He wants patients to have an exceptional experience from the time they check in for their appointment until the time they check out.
Dr. Karas enjoys spending time with family, and his interests and hobbies include automobiles, computer and advanced technology and reef aquatics.
---
Residency
St. Joseph Mercy Hospital
Fellowship
Wayne State University/Detroit Medical Center
Cardiovascular Disease
Board Certified, American Board of Internal Medicine