Joy Gainous, MSN, ANP-C, CVNP-BC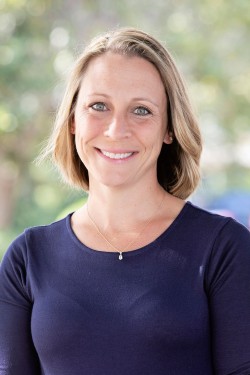 Joy Gainous, MSN, ANP-C, CVNP-BC
---
About:
Joy Gainous, NP-C, graduated from Valdosta State University in 2003 with her BSN and began her career as a nurse in the Cardiac Progressive Unit/CCU at Archbold Memorial Hospital. In 2009, she completed her MSN also at Valdosta State University and joined the providers at Cardiology Consultants as a nurse practitioner. She is board certified by the American Nurses Credentialing Center and the American College of Cardiovascular Nurses.
The study and practice of cardiology has always been Joy's favorite because it's the "heart" of the matter. For her, the personal interaction with patients and the opportunity to make a difference in their quality of life is key to her role as a provider. The challenge of managing cardiac conditions keeps her alert and eager to serve our population by improving their knowledge and ability to manage their own care.
In Joy's opinion, the excellent, friendly staff at Cardiology Consultants and each person's commitment to customer service is a stand out quality of the Cardiovascular Consultants. She appreciates that each provider desires the personal touch of medicine and doesn't get lost in the technology of the science.
Joy devotes her life to her three children and is very active in her church and missions. She also enjoys camping.
---
Bachelors
Valdosta State University
Masters
Valdosta State University
Adult-Gerontology Primary Care Nurse Practitioner
Board Certified, American Nurses Credentialing Center
Cardiac Nurse Practitioners Level IV
Board Certified, American Board of Cardiovascular Medicine