Kashyap B. Choksi, MD, PhD, FACC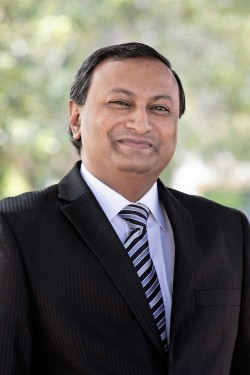 Kashyap B. Choksi, MD, PhD, FACC
---
About:
Dr. Kash Choksi earned his BS in Biochemical and Biophysical Sciences and his MS in Biochemistry and Genetics from the University of Houston, Houston TX and then graduated from the University of Texas Medical Branch in Galveston with both his MD and PhD. His PhD is in the field of Biochemistry and Molecular Biology. He remained there to complete his Internal Medicine Residency in 2012 and then moved to Kansas City where he completed his combined Clinical and Research Cardiovascular Fellowship at the University of Kansas Medical Center in 2016.
Dr. Choksi has been practicing cardiology in Thomasville, GA since 2016. He is board certified in Internal Medicine and Cardiovascular Diseases with subspecialty certifications in Nuclear Cardiology, Echocardiography, Vascular Interpretation and Cardiovascular Computer Tomography. He is one of only seventy eight board certified Cardio-Oncologists within thirty six countries. He has collaborated on a number of articles which have appeared in medical journals and continues to participate in multiple clinical trials. He is recognized as a Fellow in both the American College of Physicians and the American College of Cardiology for his contributions to medicine. His other fellowships include the American Society of Nuclear Cardiology and the American Society of Echocardiography and he is a member of the American Heart Association and the American College of Physicians.
Dr. Choksi's special interests in Cardiology include cardio-oncology, preventive cardiology, cardiac and peripheral disease rehab, women's heart health, heart failure, and cardiovascular imaging. He strives daily to improve the quality of life and care for the underserved and most vulnerable population of our community.
As a provider at Cardiovascular Consultants of South Georgia, Dr. Choksi values the trust and camaraderie among the providers and the relationship they share with additional specialists who can help with every aspect of the patient's cardiovascular health. He hopes that each patient feels they are treated with respect and dignity and is comfortable with the comprehensive care received for his or her health.
In addition to serving patients in Thomasville, he sees patients in Bainbridge, Cairo, Camilla and Quitman. He is fluent in English, Gujarati and Hindi.
Dr. Choksi's hobbies include reading, watching sports, and fishing. He also enjoys playing with his kids and traveling with family.
---
Medical School
University of Texas Medical Branch
Residency
University of Texas Medical Branch
Fellowship
University of Kansas Medical Center
Cardio Oncology
Board Certified, International Cardio-Oncology Society
Cardiovascular Disease
Board Certified, American Board of Internal Medicine
Internal Medicine
Board Certified, American Board of Internal Medicine
Nuclear Cardiology
Board Certified, American Society of Nuclear Cardiology
Vascular Ultrasound Interpretation
Certified, Registered Physician in Vascular Interpretation